Comprehensive water damage repairs & restoration
Almost 40 Years of water damage repairs On The Virginia Peninsula!
Full-Service Water Repairs On The Virginia Peninsula
Water damage can come from a wider range of different disasters and can impact your property at virtually any time. Water will begin to saturate the building materials of your home or business property and damage will start immediately and continue to worsen as long as it remains in contact with your property. For this reason it is vitally important that you act quickly and call your local water restoration experts to remove the water from your property and protect your home or business from further damage.
Hall Restoration offers 24/7 emergency water damage response services and provides comprehensive water damage repairs.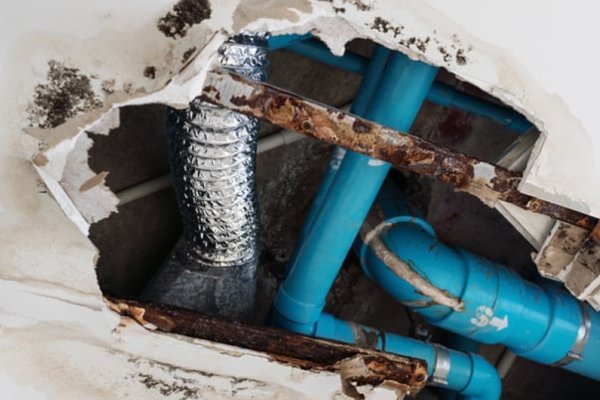 Call Hall For Professional Restoration Services
In The Virginia Peninsula
Types of Water Damage Repairs
As we mentioned above, water damage can originate from a wide range of different disasters, each causing its own unique damages which require specific repairs. Our technicians have spent decades helping home and business owners recover from water damage. The most common types of water damage repairs that we at Hall Restoration work on include:
Call Hall Today To Schedule Your Free Inspection
Why Choose Hall Restoration?
Advanced Machinery & Equipment
Insurance Approved Restoration