Fire Damage Restoration in Newport News, VA
Professional fire damage restoration & CLeanup
40 Years of fire damage restoration On The Virginia Peninsula
The best company I've ever worked with my entire life they made this process so easy and comforting. The team in the office and in the field and the project management all have great attitudes and the service is un matched! Thank you all again my home looks 10xs better, quality over quantity!!!
This was a very stressful situation that Hall Construction made less stressful for me. Mike, and the project manager Toby, The office ladies were all polite and helpful. All of the crews that came out were highly qualified and did a great job and cleaned up. I recommend this company highly.
Great company to work with. Profesional and courteous. Did a fantastic job replacing my water damaged wood ceiling. The workman have pride in their work, not something you see often these days. They did fantastic work on a difficult repair. Friendly, kind, respectful and clean. Mike and Melissa are a joy to work with . Highly recommend this company.
It's a nice place.very friendly staff
A 6' x 6' section of my living room ceiling fell suddenly because of a malfunctioning drip pan under the air conditioner air handler overhead in the attic. Hall Construction came to assess the damage. Rapid Dry came to measure the moisture in the wall. The repair work couldn't begin until the wall dried out. Rapid Dry (Billy Watkins) came every day to take a reading of the moisture in the wall. Hall Construction sent a team of people (3 the first day) to begin removing the wet insulation around the edges of the large hole and enlarged it to get a smooth edge. The men worked all day and put a large canvas drop cloth over the entire carpet and sealed off the doorways with plastic sheets. The next day 2 more men came to put in new insulation, drywall and plaster (with a swirled pattern). They did an excellent job. Beautiful job with the swirled plaster. Had to wait a few days for the plaster to dry. Then the painters came and put on a plaster primer and a coat of paint. The painters taped up around the window frames and baseboards. The room looks beautiful and I'm more than pleased with the repair work these guys did. Cannot tell there was ever a large hole in the ceiling. All the Hall workers were on time everyday, worked hard, did professional work, were polite and cleaned up everyday before they left. Thank you, Mike, Billie, Kirt, Gene, Eddie and others, you are my heroes.
Great company if I say so my self !! Couple of these reviews have to be false the bad ones Atleast ! These people are Working hard to get lots of homes back I order after a fire or water damage !
Full-Service Fire Damage Restoration in Newport News
Fire causes damage to buildings in several ways. Depending on the nature of the fire and how it was dealt with, water damage may be present. Additionally, we will have to address any smoke and fire damage before the restoration process can be deemed complete.
At Hall Restoration we have 4 decades of fire restoration experience, working with home and business owners to restore their properties and complete any repairs as soon as possible to get them back to their normal life. Contact us today to start the fire damage restoration process immediately.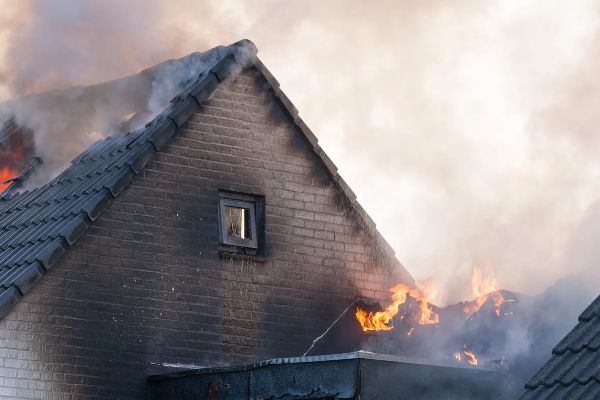 Call Hall Today To Schedule Your Free Inspection
Our Fire Damage Restoration Process
Smoke Soot Cleaning & Smoke Deodorization
Smoke and soot cause major issues following a fire. If not cleaned immediately, the soot can begin to stain your property and can cause significant damage if not handled with care. Our team will work to cautiously remove any soot and smoke damage from your property, including floors, walls, windows, and other building materials.
We will then move onto the smoke cleaning and deodorization process. This process requires specialized equipment and techniques to salvage your property while removing stains and odors. Click here to learn more about our smoke damage cleanup services.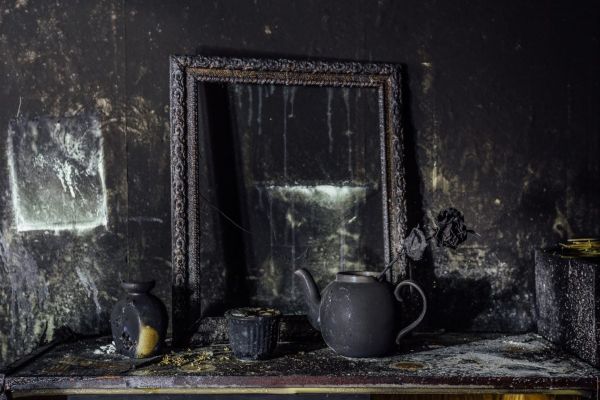 Call Hall For Professional Fire Damage Restoration & Cleanup in Newport News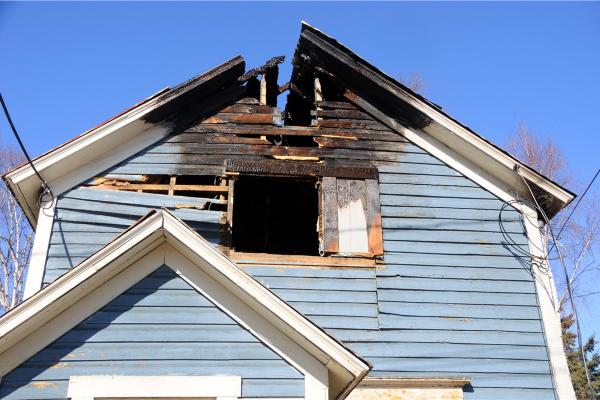 A big part of the fire damage restoration process is the fire damage repairs. At Hall Restoration we have worked for nearly 4 decades handling all types of fire damage and have established a reputation for handling all types of fire damage repairs in a quick, effective, and professional manner.
Whether the fire on your property caused water, smoke, or fire damage that is in need of repair, the technicians at Hall Restoration are ready and waiting to help. Give us a call today or visit our fire damage repair page to see how we can help get you back into your property as soon as possible.
Does Homeowners Insurance Cover Fire Damage?
Fires can be horrific for any property owner, and while there is nothing good about experiencing a fire, the one area that can help is that almost all cases of fire damage on your property will be covered by your basic home owner's insurance plan. There are a couple of situations that may limit your coverage, such as severe negligence or illegal activity, but for the vast majority of cases we see, full coverage for damages incurred is the expectation.
At Hall Restoration we have spent decades building relationships with your insurance providers, so when it comes time to file your claim, we understand what they are looking for and will work diligently to document any losses.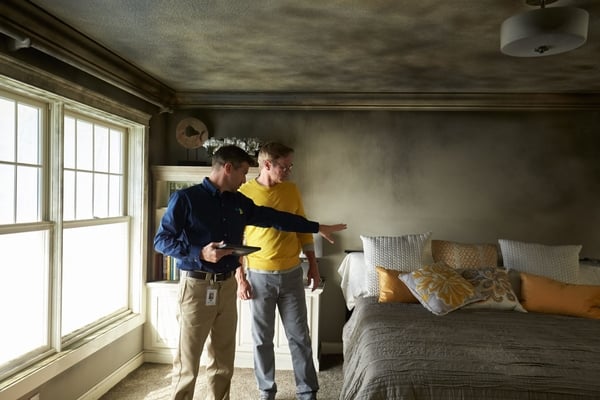 Call Hall Today To Schedule Your Free Inspection
Why Choose Hall Restoration?
Advanced Machinery & Equipment
Insurance Approved Restoration
Fill Out The Form Below To Contact Hall Restoration